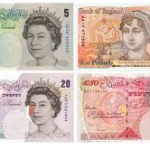 With Brexit taking place next March, it might be prudent to think ahead regarding travel money for any trips around the March/April period. For example, when the UK announced Brexit a couple of years ago, the pound plummeted in exchange bureaus around the world, many fearing a loss and refusing to exchange them.
For anyone travelling in the Brexit period, it may be wise to build a bank of Euros or $US and not take sterling. This protects you from the risk of such loss.
Playing with currency exchanges, is of course a gamble.  But it seems unlikely that the pound will increase in value nearing Brexit, and even in the week leading up to March 29th, rates may be negatively affected.  Ultimately the choice is one for each traveller.
Category: