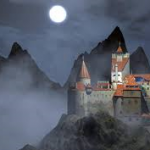 Romania may not be on everybody's lips as a long weekend destination but it definitely has its attractions. Flights to the capital, Bucharest, start with Ryan Air for example,  as low as £30 return – there's mid day departures too – and the airport in Bucharest is a short ride from the capital (£5 by bus).
A perfect '5 day weekend' would be to spend one or two nights in the old part of Bucharest, gastronomically it's wonderful, then take a train to Brasov near Bran; the beginnings of Transylvania, and visit Dracula's Castle amongst more restaurants and shopping. Back on the train, and Sinaia could be your next stop (just an hour from Bucharest) a pretty ski resort. Then return to Bucharest for one final night.
Hotels are cheap; from around £30 a night for a good one, an hour on a train will cost you £1.50 and meals in nice restaurants start at £2. At £1.50 a glass, the wine is worth sampling too.  Maybe this is one place we could add to the Angel Holidays agenda one day. The people, are wonderfully polite and helpful too.
Category: