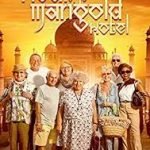 Our real exotic Marigold Hotel experience – identical to the BBC series – is already fully booked. In fact we could have filled all places twice over.  The trip takes place next March, and plans are already afoot to schedule another date, to do it all again at some point later in the year.
15 lucky people will live in the city of Jaipur, just like the television programme and will see what retirement in India would bring.  No doubt there will be some confusion, laughter and drama along the way, in this authentic experiment.
If you might be interested in joining a future programme, please see our pages on this website. It promises to be a once-in-a-lifetime event. Wayne Sleep, participant in the first series, has wished us luck; in what he described as life changing.
Category: