BUT WILL IT COME SOON ENOUGH?  Steve Carver reports.
Vietnam, where Angel Holidays has a tour scheduled next April, is resuming a limited number of international flights between now and January, with an assessment of how things go and whether to expand international flights to 'safer' nations. The UK is not on the first wave of open flights.
With the new variant, understandably, the country is cautious – which means we can't be categorically sure if our tour can still go ahead. Much depends on the efficacy of vaccinations against Omicron over the coming few weeks, and other factors.
Across the world where tourism is opening, many require two vaccinations and a PCR test 72 hours before flying – a strategy that Vietnam may well adopt.  Some countries might go further and expect a third Booster jab too.
For the time being, we just have to wait – but this has to be balanced with our traveller's needs for adequate notice so that they can make an informed decision before travel. We ask for our traveller's patience, so that we can let you know the facts by a deadline on 7th February. We can then all decide.
Angel Holidays is a responsible, ethical company and treats its customers fairly. Our Vietnam group is virtually full and deposits are fully refundable. We will present our travellers with the facts on the 7th February where they can decide if they want to go or not.
Meanwhile our tour to Peru next September has more lead time so we are hopeful this will also go ahead. We will be writing to both our Peru and Vietnam travellers to keep them informed.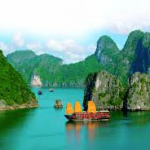 Category: