What to expect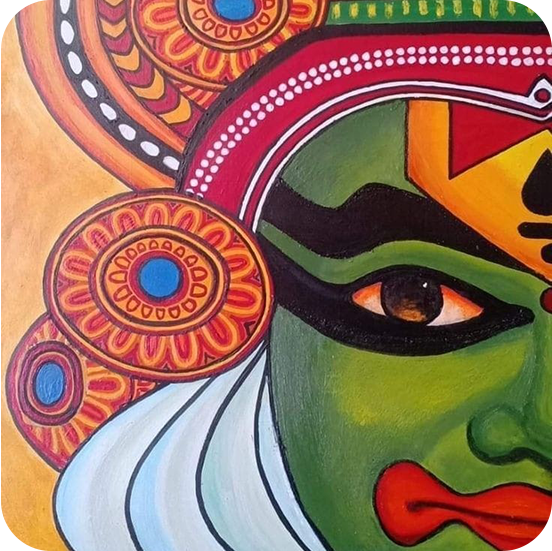 Situated in the south west of India, Kerala has been described as 'God's own country' and is a place of backwaters and coconut trees, hill stations, spice plantations and beaches. This is a tour where you can take it all in at your own pace, with free time to explore, as well as relax on the beach. The tour is relatively slow paced where you'll enjoy a variety of experiences in a warm tropical climate. A great place to escape with us, from a grey British winter.
Money
The currency of India is the Indian Rupee with approximately 85 to £1. You can change sterling, euros or dollars in India, as well as use ATM's – don't forget to tell your bank you are travelling. Credit cards can be used too. Both ATM's and credit cards charge a fee.
Keralan and in more general south Indian food is tasty and exotic. Fish can come wrapped in banana leaves, there's a good range of seafood and vegetarians are well catered for. By western standards, eating out is cheap, so we've designed a mix of bed and breakfast, half board and full board catering (for example on your rice barge cruise) so that you can also go out and explore some of the many dining options. You can sit out, overlooking the Arabian sea for example or eat in quanit colonial houses.
Our accommodation has been chosen to enhance your experience. In Cochin you may be in a simple colonial, nicely placed in the centre of things and along the tour some of our hotels will have pools and a Keralan flavour.
Travellers come from all walks of life and all ages. This tour is suitable for anyone of average fitness, where you can opt out too, if you simply want to relax near the pool. We encourage a nice social atmosphere and a lot of fun too.
Locations and experiences along this tour have been designed to give you an authentic feel for Kerala. Whilst many companies focus on history and sight-seeing, with Angel Holidays you'll see the sights but also the people, how they live and the country too. We foster a nice social atmosphere; single travellers are welcome and often make new friends within our groups.
You'll be well looked after on this tour, with a dedicated Tour Manager, local guides and support staff.