What to expect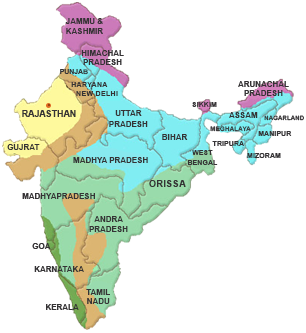 This is a wonderful tour into Rajasthan: the cultural heart of India.   It is the sub continent at its finest: exotic, intoxicating, bewildering – and challenging.  Coming to India is not a holiday, it's an experience.
You'll tour by private bus, train, camels and more rustic transport – we want you to be very much part of the Indian action. We'll stay in some unusual places too; tents to old Havelis (traders' houses), characterful guest houses and heritage hotels, all representing the colour of Rajasthan. In some locations we may use more than one hotel.
The people you'll meet will be just as varied. From modern day Indians, to Rajputs with decorative moustaches; colourfully dressed Rajasthani women, to turbaned and dhoti wearing cattle herders. You'll see the opulence of the Maharajas, alongside those struggling to survive, beggars, markets, grand bazaars and palaces. It's going to be unforgettable.
Money
You can change sterling in India. It's better to change large amounts at a time as exchange bureaus are not always easy to find and nonexistent in remote places. Changing around £100/200 or more per person in Delhi is recommended. You can also use ATMs in cities, but tell your bank you're going to India. Your bank will charge you per withdrawal so it is better to withdraw larger amounts.
Food
More general Indian food and Rajasthani cuinsines are delicious. Every morning will include breakfast. £3-6 will get you a meal in most restaurants, in some more exclusive restaurants you can pay more. In some locations you can have more westernised food. Each evening you will have a choice of where to dine and we can advise too. There are some wonderfully evocative locations to dine on this tour. You may, more often than not, choose to eat outside from rooftop locations with sensational views, to gardens to beautiful settings near a waters' edge. The freedom to explore where and when to eat is an enjoyable part of the holiday – all our hotels are well placed.
Accommodation
Accommodation has been chosen to enhance your experience on this tour, to get a real flavour of the country: we rarely use international chain hotels. All accommodation (except in the desert) is en suite. You will stay in historic houses, camp in the desert and characterful guest houses.
The group
Travellers come from all walks of life and all ages. This tour is suitable for anyone of average fitness. We encourage a nice social atmosphere and a lot of fun too.
The tour
Locations and experiences along this tour have been designed to give you an authentic experience of India. Whilst many companies focus on history and tourist sight seeing, with Angel Holidays you'll see the sights but also contemporary India too and how people live. We'll take you to remote villages or around back streets for example, as well as give you the free time to explore whilst having the support of the group.