Holiday in detail
exciting tour of Peru showing you the best the country has to offer, taking you from the Pacific coast up into the heart of the Andes.  It's been developed with the kind help and expertise of the late Dilwyn Jenkins, author of 'Rough Guide Peru'. There's free time too, which we know is important to 'Angel' travellers.  On previous tours, our travellers have cycled around volcanoes or taken an interest in local cookery (Peruvian cuisine is superb), explored markets; or simply seen more of an area at their own pace.  At the end, there's an optional trip into the Amazon.
Our trip starts in the capital Lima, on the Pacific Coast.  We'll then move up into the mountains; flying to the beautiful 'white city' of Arequipa flanked by several volcanoes.  From here, we travel further upwards, to the Colca Canyon region to see one of the deepest canyons on earth. The following day we take an adventurous drive to the canyon itself; hopefully to see the very symbol of Peru, and one of the largest flying birds in the world – the Condor.
We then travel east, and to Puno, on the shores of massive Lake Titicaca, the highest navigable lake in the world – on the border with Bolivia. We'll take you onto the lake for a fascinating glimpse of its people and its culture. This will include a boat journey to one of the more remote islands of Taquile.
After Puno we take the long drive to Cusco, high in the Andes with its wonderful architecture and fairy-tale atmosphere.  From Cusco there's the chance to make a special (optional) train journey; through lower altitude; jungles, valleys and forests to the lost city of Machu Picchu. More free time in wonderful Cusco is followed by our flight back to the capital.  An Amazon add-on is also available from Cusco, please see below the itinerary.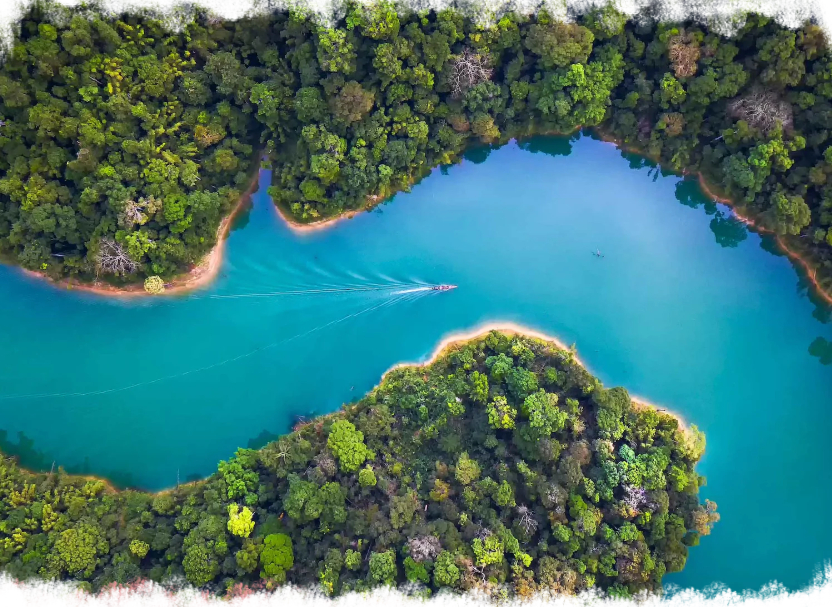 The Amazon
If you would like to see the Peruvian amazon for a few days at the end, please ask us on booking. Note, visiting the Amazon is not cheap, but we will do our best to get you a good price. We can arrange a complete service taking you from your hotel to the Amazon, including activities for 2 or more nights. The Amazon add-on can be in the region of £500 – £700 depending on flights at time of booking (see below).
The Amazon add-on will involve leaving Cusco by plane on Friday 9th Sept for Puerto Maldanado; your gateway airport into the Amazon. This will be followed by a boat trip up the river to your lodgings, where you can stay two or more days, before flying back to Lima for one night at the end.
Please contact us if you might like to do this trip and we can give you accurate costings. We will need an additional £200 deposit if you would like to book the Amazon. You will stay at the Nape lodge or similar. Please note your tour manager will not accompany you.
Day One. Sun 28th Aug. Take off for Lima! B&B
Leave the UK today – we assume you arrive in Lima tomorrow.
Day Two.  Mon 29th Aug. Arrival and tonight our special welcome dinner. HB
Arrive in Lima where you will be met at the airport and brought to your hotel. This evening there will be a welcome dinner (food at no cost to you).
Day Three. Tues 30th Aug.  Our flight to Arequipa where we stay 3 nights. B&B
Today we will fly to Arequipa. Depending on the time of our arrival (probably evening), check-in and evening free. Perhaps we can escort you down to the local square for a pleasant meal. A beautiful colonial town with big blue skies and flanked by big volcanoes:  many of Arequipa's buildings are built from sillar – its own volcanic rock.  You'll like it here.  It's great to wander too.
Day Four.  Wed 31st Aug.  A walk through Arequipa. B&B
Today, we will enjoy a half day guided tour of the city. We'll start by driving you outside the city to enjoy a view of the surrounding countryside from a traditional vantage point.  This will give you some nice perspectives of the city before we walk around it. The walk around Arequipa is designed to give you some orientation and suggest places you might like to visit in your free time.   We will end the tour with a visit to the atmospheric Santa Catalina convent – an immensely colourful place with a fascinating history.
Day Five. Thurs 1st Sept.  A free day. B&B
Some of you will be cycling downhill from volcanoes, whilst others will be enjoying more genteel delights with free time in the city. We can help you arrange your free time and activities.  If you're a single traveller don't worry.  Angel Holidays' builds a friendly atmosphere where, if you prefer, you will easily meet others within the group to enjoy the day.
Day Six.  Fri 2nd Sept.  Colca, the ride up. B&B
Today we leave beautiful Arequipa by private bus and drive up into the Colca valley, our first real glimpse of the wild Andes. Today the terrain will change as we drive through the high plateaus. This afternoon you'll also have the chance for a mild trek into the area (no charge to you and optional). You can also visit some hot springs after your walk.
Day 7.  Sat 3rd Sept. Condors, the high plains and on to Titicaca; 2 nights In Puno. B&B
This morning we plan to see the dramatic flights of the Condors.  These large birds are the very symbol of Peru – some with a wing span of over 9 feet. We cannot guarantee viewings, but there is a very good chance, as we will take you to the popular viewing point overlooking the valley. Later, after stopping in a local village where you can enjoy lunch, we continue on our drive to Puno on the shores of Lake Titicaca.
Day 8. Sun 4th Sept.  Lake Titicaca B&B
Today we will take you to the port for our expedition on Lake Titicaca. The key focus for travellers here is the Uros or floating islands to learn about the lives of the people who inhabit them. We'll visit the Uros islands, but also extend the trip further into the lake and visit the more remote island of Taquile.
Day 9.  Mon 5th Sept. The drive to Cusco B&B
Today we take an interesting drive across the Andes to Cusco. On the journey we will be drive over high passes before dropping down into the Cusco region.   Tonight, we can take you for a short orientation walk into the centre (usually under a starry, Andean sky) and suggest some restaurants to visit. Cusco has an abundance of choices.
Day 10. Tues 6th Sept.  Tour of Cusco & (optional) train journey to Machu Picchu B&B
After breakfast we take you around old Cusco. We'll also take you outside the city by bus to explore the extraordinary Inca site of Sacsayhuaman (no charge to you). Later this afternoon you'll board the train for our journey to the town of 'Agua Calientes' below Machu Picchu.  The train journey to Machu Picchu is an interesting one, where you'll travel through rich countryside, dropping substantially in altitude to around 2,400 metres (similar to Arequipa).  Tonight, you will stay in a hotel in the simple town of Agua Calientes, ready for Machu Picchu tomorrow morning.   Please note, the Machu Picchu section of the trip will be escorted by a local expert guide, not your Angel tour manager.
Day 11. Wed 7th Sept.  Machu Picchu, B&B  
One of the biggest attractions, not only of Peru and South America, but the world; today you will visit Machu Picchu.  A guide will take you on a walk of the old city, followed by free time to explore. Later this afternoon we will take you to the station for your return journey to Cusco.
Day 12.  Thurs 8th Sept. Free day, relax & stroll  B&B
This is a free day, where you might want to relax and explore more of the city at your own pace or take an optional trip with many of the local agents who sell excursions such as white-water rafting.  We can also advise.  Cusco is a fascinating city with lots to do.
Day 13.  Fri 9th Sept.  Coming full circle, back to sea level HB
Today we fly to Lima. After transferring to our hotel, the evening is free.  If you choose to do the Amazon add-on will fly from Cusco to Puerto Maldanado today.
Day 14.  Sat 10th Sept.  Home, back to Blighty
For many travellers you'll be going home today – many flights will arrive depart today and arrive home tomorrow. However, if you might like to stay on a little longer in Lima (perhaps the flexibility gives you better flight prices too) please let us know.
Day 15.  Sun 11th Sept,  Arrive UK
Tour ends
B&B = Bed, Breakfast, HB = Half Board
* Your free transfer for your flight home after the tour is only available up to 3 days after the end date of the tour, except for those taking the island add on.