Uncategorized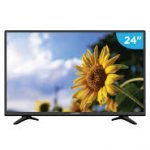 Here in Saigon, television is going out of fashion; a trend that looks like it could be spreading to the West. 87 % of the younger population in Vietnam (18 to 25), no longer watch TV at all. Instead, they view the Internet: YouTube has become at least an Asian, if not, global TV channel. You can watch more or less what you want, when you want – with advertisers who market youth brands here in Vietnam, now spending 70% of their budget on online entertainment, and moving away from TV.
Movies over 2 years old – both from the US or Asia ('Phims' here in Vietnam) can be watched freely online here, and it now seems incredibly old fashioned for a teenager to watch TV – with a predetermined set of nightly programmes over-which they have no choice. Gone are the days where 'there's nothing on' instead, everything is on – with a plethora of bewildering choices.
Yet internet channels, such as YouTube, do not (currently) make television programmes, they merely broadcast them.  Programme making is an expensive art, so how the relationship between TV programme making and internet broadcasting develops will be a delicate one.
Western programmes see a delay in their 'legal' internet broadcasting to recoup their investment –  not dissimilar with the pharmaceutical industry in the development of branded medicines before generic versions can be rolled out. Let's wait and see. But for now, in Asia at least, young person's TV is over. What do you think?  Do you watch more 'online' programmes these days? Beyond the 'Daily Motion' or 'YouTube' do you watch any interesting Internet Channels? Let us know. (By the way, if you like BBC Historian Michael Wood there are some great series on YouTube readily available)
Category: