Booking flights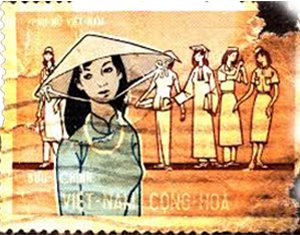 Flights
International flights to and from Vietnam are not included but we can help you find these. Unlike other tours, this holiday is 'open jaw' whereby you're flying into one city – Hanoi in the North, and flying home out of another – Ho Chi Minh (Saigon) in the south.   We can help you, don't worry.
As you are booking your own flights, you have the advantage of flexibility. This means that you can arrive earlier before the tour starts and spend more time experiencing wonderful Hanoi. It also gives you time to rest after your long flight. We will transfer you to the hotel from the airport (free) whenever you arrive, as long as you arrive no earlier than 4 days before the beginning of the tour.
You may also want to stay on longer in Vietnam to enjoy a relaxing beach stay on the island of Phu Quoc – the largest island in Vietnam. We can arrange all this. Please see our Itinerary in detail page
To book flights, here are some hints:
If you look at www.skyscanner.net for example, you can either select the

MULTI CITY

option.
From here enter (as an example) London to Hanoi on 6th April (this gives you an extra day in Hanoi)
and on the next line down enter: Ho Chi Minh to London on 20th.
This will then give you prices. Of course, these are just examples; you may wish to depart the UK from different airports such as Manchester or Glasgow.  You can change dates too, as sometimes flying weekdays is cheaper than over the weekend.
Via Bangkok
Another option is to book a return flight to Bangkok, followed by two single flights: firstly Bangkok to Hanoi, and at the end from Ho Chi Minh to Bangkok.  Fares between Bangkok and Vietnam are quite competitive and start as low as £40 each way – but make sure this fare includes checked baggage (this can add another £20 if not).   You may want to combine this with a night in Bangkok on your return.   Note, there are two airports in Bangkok: Suvarnabhumi (its main international airport that you will most likely use from the UK) and Don Mueang.  Some budget airlines flying between Bangkok and Vietnam use Don Mueang – so please check.
Flight prices will vary, depending on flying times, stopovers, dates etc. Some airlines will fly direct, others will have stopovers in other destinations such as Kuala Lumper, Singapore or Bangkok. Stopover durations can also have an effect on prices.
A typical stopover of 3 or 4 hours may seem a long time, but allowing for any delays, disembarking the aircraft, entering transfer lounges, and boarding the next aircraft 45 minutes before take-off, it can be no time at all. Usually airlines will check your luggage all the way through from the UK to the final destination, but ask on check-in.
Flexibility can mean savings
If you are flexible with your dates, you can save money.  For additional hotel costs in staying on longer in Vietnam, please contact us. Please note that if you stay longer than 15 days in Vietnam you will need to obtain a visa. This is quite simple, please see our Visa, Insurance and Health page