Holiday in detail
start our tour of Vietnam in the atmospheric capital Hanoi – to see how the modern and traditional cultures collide in this effervescent city. Next, we drive to the coast to enjoy an overnight cruise in Halong Bay – a classic experience featured in all the guide books. We then move south into the uniquely beautiful, and surreal landscapes of Ninh Binh. This is a place used as 'Skull Island' for the 2002 King Kong movie. Here, we'll travel by boat, where the river winds its way through caves.
We then fly to the middle of the country and Hue, with its imperial city. There's free time here to relax or enjoy optional (chargeable) excursions. You may wish to visit the old citadel, combined with a trip along the Perfume River, or go to the Demilitarised Zone (DMZ) marking the north/south divide in the Vietnamese/US War; here you can see old battle sites and a hidden underground cave system lived-in by the Vietnamese. We can help arrange this.
Next, we take a train journey (around 3.5 hours) along the coast – facing the South China Sea – and over the beautiful Hi Van pass until we reach the coastal resort of Da Nang. This classic train journey has been featured by travel writers from Paul Theroux to Michael Palin.
From Da Nang we move to the pretty historic town of Hoi An.  In Hoi An we'll take you on a guided walk of the town followed by free time. The pretty historic centre has good restaurants and shopping too. You may wish to spend the afternoon on the beach (just 2 miles way and easy to reach) or cycle around the area with its beautiful paddy fields and ocean beaches. In the evening, along the central river, the old town is lit up by traditional lanterns and is charming.
Next, we fly into Vietnam's deep south to spend time in the Mekong Delta – a place where the Mekong regularly floods the landscape before entering the South China sea. This area is a mix of mangroves, rivers and canals. They grow a lot here, from mangos, coconuts, exotic fruits to rice. We'll travel by boat, to see local floating markets and a very different way of life.
Our final leg takes us to lively Saigon (Ho Chi Minh City); a population of 8 million, and an abundance of motorcycles; downtown skyscrapers, colonial buildings and traditional markets. It's full of life! We'll enjoy a tour of this exciting city as well as a trip north to visit Cu Chi – a labyrinth of tunnels, hidden chambers and traps used by the Vietnamese against the Americans in the war. There's also a shooting range here where you can shoot AK47s (at an additional cost)!
A free day in exciting Saigon is followed by our farewell dinner and alas, your flight home. We also offer an additional extended stay on the beautiful island of Phu Quoc, please see below.
This wonderful Vietnam tour includes: two internal flights, all accommodation, transport, food and included activities as listed. Meals are a mixture of B&B, Half and Full Board – please see the itinerary. Our tour of Vietnam takes place in high season, when the weather should be perfect and represents excellent value for this time of year.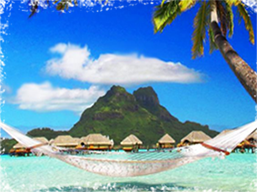 Extend your stay on the beautiful island of Phu Quoc –  5 nights BB from £389
As you are booking your own flights to join this Vietnam tour (we help you find the best prices) you might also want to consider staying on longer in Vietnam and relaxing on the island of Phu Quoc. Just a short flight from Saigon, we can arrange a 4 or more day package including accommodation, flights and transfers to and from your hotel on the island. Pu Quoc is the largest island in Vietnam and has an array of beaches, restaurants, a colourful night and food market and a range of beach activities, from fishing to visiting some of its nearby deserted islands.
Leaving Siagon on Day 14, you will be transferred to the airport to board your short flight. On arrival you will be met at Phu Quoc and transferred to your hotel for 4 nights. If you want to stay longer, please let us know at the time of booking and we can arrange this. At the end of the trip, you'll fly back to Siagon for one last night (making the total add-on trip 5 nights) before your flight home. Please let us know if you might like to do this, so that we can provide a detailed itinerary. Prices are based on 2 sharing. A single supplement of £139 applies. Accommodation will be garden rooms at the Tropicana Resort or similar.
Our exciting itinerary
DAY 1, Saturday (14th May)  Leave UK
As Vietnam is 6 hours ahead of the UK, many flights arrive the next day. (If you want to come out to Hanoi a day or two early, please let us know).
DAY 2, Sunday  Arrival & Welcome Dinner HB
You will be met at the airport and transferred to your hotel. Please note, if you arrive early your room may not be ready – rooms are generally ready after 230pm – but we'll do our best. If you're arriving in the very early hours of the morning (and want to go straight into a room) you may want to book a room for the night before.
DAY 3, Monday  Tour of the city, afternoon and evening free BB
This morning we'll take you on a half day tour of some of the sights of the city. An orientation drive with stops, this will include Hoa Lo Prison (known by Americans as the Hanoi Hilton) by those who were imprisoned there. We'll see the atmospheric Phu Tay Temple (the only temple on this tour) as well as a tour around local markets by cyclo.
DAY 4, Tuesday  Halong Bay & your overnight cruise FB
This morning we drive to Halong Bay where you will board ship ready for your cruise around the area. Please note your Tour Leader will not accompany you as you will have a cruise director. You'll enjoy some free activities on board such as Tai Chi and a simple cooking class. The views of the bay from the deck of the ship will be extraordinary.
DAY 5, Wednesday  We leave for Ninh Binh BB
Today we dismembark out ship  and head for Ninh Binh near the village of Tam Coc. The landscapes here, with the Karst mountains, are stunningly beautiful. Late this afternoon (or the following morning) we'll take you on small boats into nearby caves (the river runs through the cave system). You may also like (completely optional) to cycle around the area which is very flat with interesting little trails through lovely countryside and unique landscape formations. Tonight, evening at leisure, you may like to visit the village to find a restaurant of choice (there are plenty) or dine in our lodging.
DAY 6, Thursday  Leave Ninh Binh for the airport BB

Later this morning we leave our tranquil surroundings and drive to Hanoi airport for our flight to Imperial Hue.
DAY 7, Friday  Hue FREE DAY BB
Today you have a free day, but you might like to consider two optional (and chargeable) excursions. One, is to visit the Imperial city with a short boat ride along the Perfume River. A second, is to see the Demilitarised Zone (known as the DMZ), concentrating on the US Vietnamese battle grounds as well as the 'Viet Cong's' hidden cave system. We can advise.
DAY 8, Saturday  Train to Da Nang and Hoi An BB
Today we take you to the station for a train ride to Da Nang over Hai Van pass – approximately 3.5 hours. This will be a beautiful experience. Later, check into hotel with the evening free.
DAY 9, Sunday  Hoi An morning walk (optional and free) and rest day BB
Today we'll take you into the town for a short walk and visit to some historical houses. It's a very pretty place. The rest of the day is free. Later you may like to explore more of this lovely town at your own pace (there's good shopping too), spend an afternoon on the beach which is just a couple of miles away, or cycle around the pretty countryside and beaches. Tonight, you may like to try one of Hoi An's many restaurants from French to Vietnamese.
Day 10 Monday  Continued free time in Hoi An BB
Today you may like to spend more time exploring this beautiful town, cycle to nearby beaches or visit Ba Na Hills (we can arrange) a new attraction in Viet Nam which features the stupendous Golden Bridge; a bridge held up 'by hands' over forests and jungle. Please note we may have to move this optional experience to Sunday, as currently the site is open weekends only.
DAY 11, Tuesday  The Mekong Delta BB

Today we take you to Da Nang Airport for our flight to Ho Chi Minh followed by a drive into the Mekong Delta – we'll explore some of the area by boat ride along the way. Rest of the evening is free. You may like to cycle around the canal area by bicycle (we'll give you free bikes) and visit the nearby town with its river promenade. We can advise.
DAY 12, Wednesday  Our tour of the Mekong river BB
An early morning start, we travel by boat to see locals trading by boat on floating markets and continue through serene jungle canals. This is a beautiful, photogenic area where you'll witness local life. Rest of day free to relax and explore the local area. 
DAY 13, Thursday  To Saigon  BB
Today we make our way to the vibrant city of Saigon. Rest of day free
DAY 14, Friday  The Cu Chi tunnels & Saigon HB
This morning we take you to Cu Chi tunnels, an area of traps and underground caverns in the jungle used by Vietnamese patriots against the Americans. Later, we return to Saigon for a tour of the city. We'll visit the War Museum, Reunification Palace and the historic centre. This evening we enjoy our farewell dinner.
We take you to the airport for your flight home.
BB = Bed/Breakfast. HB = Breakfast & Evening meal.  
* Your free transfer for your flight home after the tour is only available up to 3 days after the end date of the tour, except for those taking the island add on.