Travel Tips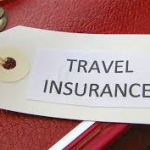 Getting the correct travel insurance for any holiday is important. Online there are a multitude of choices, including single trip and annual policies – so which one should you choose?
The answer is subjective to your circumstances; where you're going, how often you travel and any ongoing medical concerns, plus age, previous claims, all make a difference. Insurance to include the Caribbean or USA are often more expensive for example, due to the high cost of medical treatment. So in choosing an annual policy if you're not planning to go to the US for example, it can be cheaper to exclude it from the policy.
Whether you're on a tour of Rajasthan, India, Nepal, Cambodia or just a couple of weeks in Spain there are some common things to look at in any holiday insurance. Don't assume the EHIC card in Europe offers full comprehensive cover either, each country can have a different way of interpreting it, even down to individual regions.
All your travel insurance should cover medical and emergency expenses. Luggage is optional and dependent on what risk you're prepared to take – and the value of its contents. Expensive cameras are one thing, but they shouldn't be packed in your main luggage anyway.
With annual policies, look out for the small print. What is the maximum number of trips per year, which regions do they cover and how long can each trip be in duration? Some offer a policy for up to 31 days for example, whilst others 60 or more – all have a baring on cost. Also consider where you are going. A tour of Nepal for example, includes remote roads where air ambulance cover (i.e. helicopters) is useful.
What's also important is who you travel with. If you do not travel with an established operator (like Angel Holidays) your insurance might be compromised. If you decided to go trekking in the high Himalaya for example, with a local agency with no legitimised expertise or licences, insurance cover can be null and void even if the activities are listed in the policy.
Category: